FINAL RANKINGS - 11/8/2019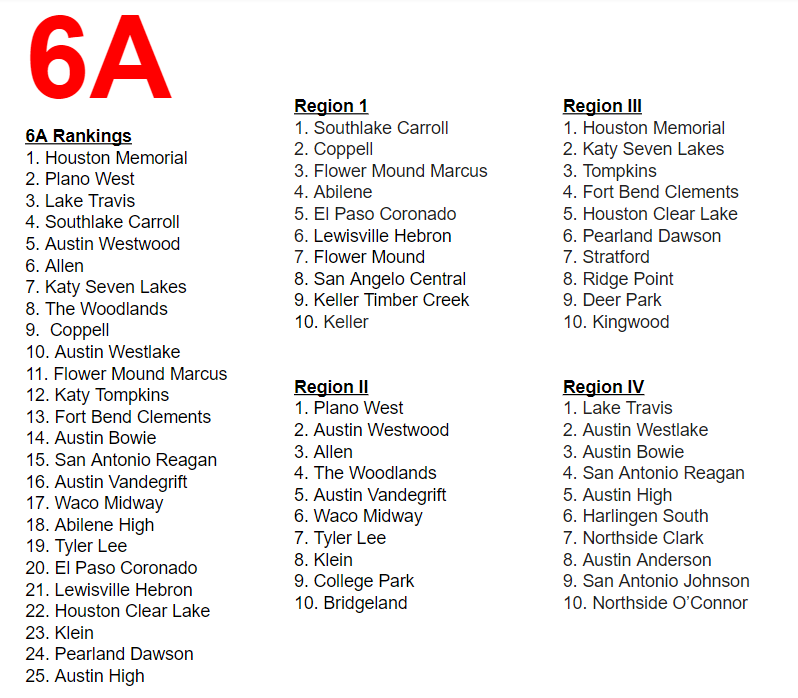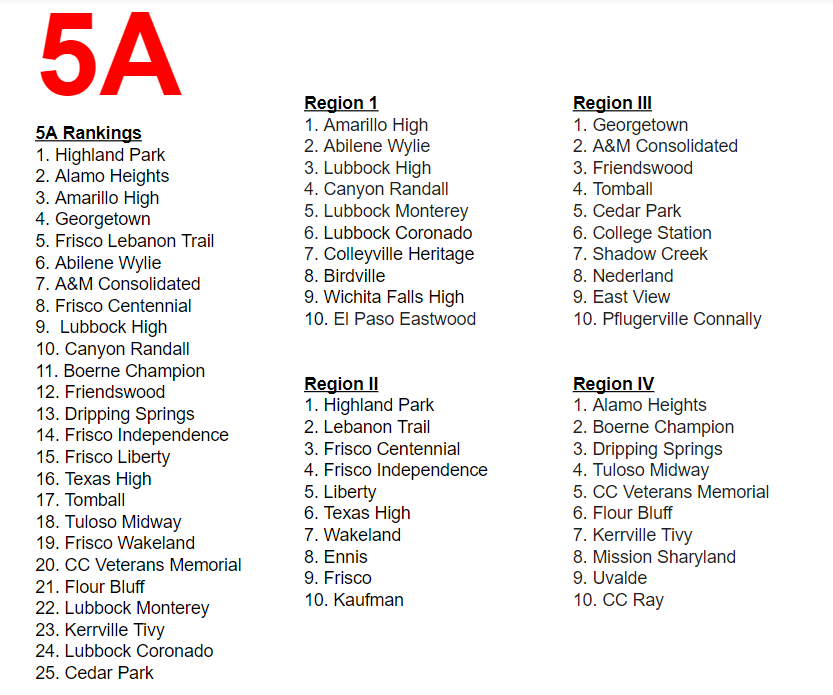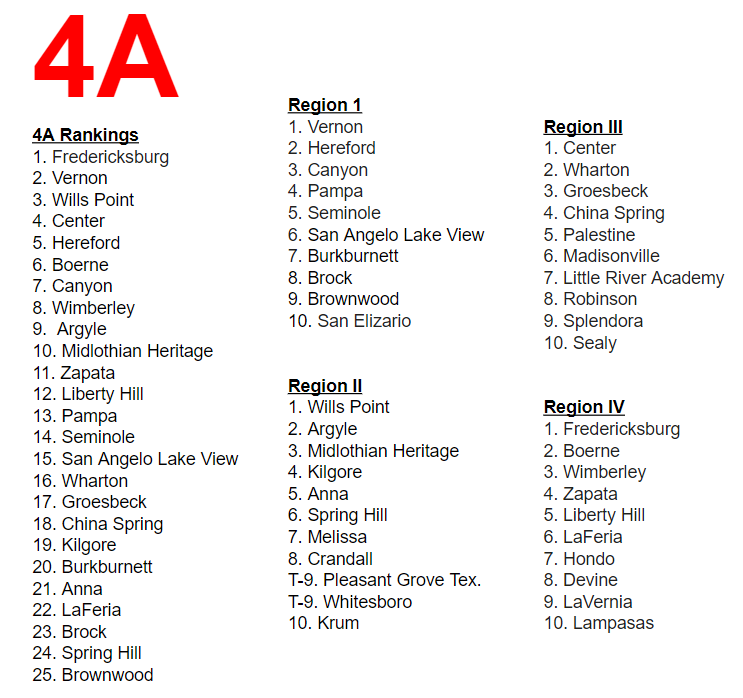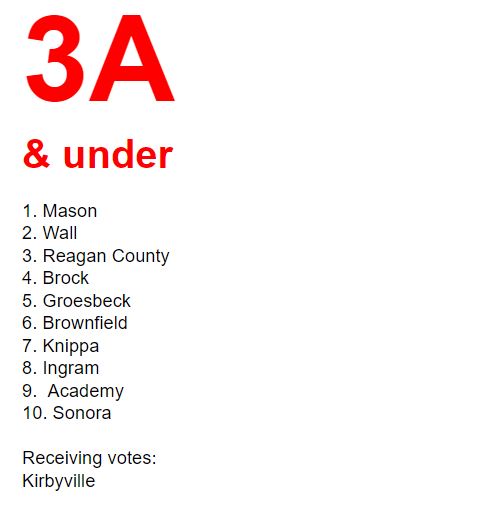 THESE ARE REGIONAL AND STATE RANKINGS. THE HEAD COACH OF THE TEAM MUST BE A MEMBER OF THE TTCA IN ORDER TO BE RANKED.  RESULTS MUST BE SUBMITTED ON THE RESULT FORM (Link located on the front page of the website) IN ORDER TO BE CONSIDERED FOR A RANKING.  
All questions and concerns dealing with rankings, should be directed to 

[email protected]

 to expedite you getting your answers.  The Head Coach of the school must be a member of TTCA in order to be ranked.
---
NEXT RANKING
2020         4A     5A     6A           Team Ranking Publish Dates 
Pre-Season
 Publish Date:           
August 14 for 4A 
(Pre-Season Form Due by 8/7)
                                                      September 4 for 5A-6A (Pre-Season Form Due by August 21)
* NOTE THAT THIS YEAR COACHES WILL NOT BE SENDING IN RECORDS TO THE RANKING COMMITTEE.  ALL MATCHES SHOULD BE SUBMITTED THROUGH THE "MATCH RESULTS FORM" (LINK IS ON THE HOME PAGE) BY THE DEADLINE DATE.